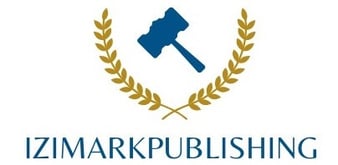 IziMarkPublishing Publisher Process:
At IziMarkPublishing, we pride ourselves on taking part in educating you about the self-publishing process. Our company was created on the grounds of good will geared toward ambitious writers internationally. We work together with each fundamental chunk of the publishing process in order to print a perfect publication. When you look at the pathways publishing can take, there is no better way to understand the process than by participating in it. This is why we walk writers through the endless possibilities working on an international initiative can create. When you take the lead on life and lend your ego a sliver of time off, be sure to appreciate the inner working of your mind and let your imagination manifest. This is your goal as the writer, to let your mind wander and extrapolate the endless expeditions from the mountains of your mind. How can you focus? How can you be productive? How can you create? How can you explore freely? When you are trapped within the mind of stress and insecurity?
We seek to handle the stressful side of the business and educate you about what to do, how you can publish your book which is why we are who we are and where we are! The most important resources that we can assure your protection with, include but are not limited to legalities and copyright protection under the Canadian Copyright act of 1921 after the new legislative act. We are experts in the field of formatting on all file types and formats (All KDP Formats, E-Pub, iBooks, Paperback, Audio, etc.). We offer writers editorial services with sharp eyes who catch grammatical errors as they arise! We offer all marketing services that are geared and tuned on an individual basis inclusive of Author brand building exercises such as interviews, meetings, planning, quarterly updates, annual goals etc. We represent each writer and work towards realistic outcomes while pushing past barriers. The barriers we are focussed on pushing, is the fact that we can work towards many motives. Ours can be found within our mission statements but we must emphasize our pride for women empowerment, culture, and humanity as a whole. In the weeks and months leading into our second year of operation, we will do our best to share situations and stories that enlighten by brightening the focus of our whole company on the wonderful words we humans have to share with the world.
As a New-Era publisher we help writers transform into Author while learning the self publishing strategies so that they can be best prepared when self-publishing their first book in the future. Once you grow your brand with us, we welcome writers to follow our footsteps as they gain a fair percentage of sales for life! Writers work with us on a mutually agreed goal while we educate, expand and exchange our wealth of knowledge within the industry of information.
Our process of publishing with IziMarkPublishing.
You apply or we contact you

We schedule an interview after reading your resumer

We either decline or offer you an interview

After the interview we ask you for a sample of your work

We review your sample

We send you a letter of rejection or offer you can advance and contract

We plan a time to introduce you to the team

We plan a schedule together

We design your cover, edit your book, format in all file types

We launch the book together

We strategize together with old school and New-Era tips and tricks

This is a very simplified and watered down skeleton. Our free course on self publishing will be available on January 1, 2023. In the meantime, we welcome you to our page and hope we can help you hatchet away your hardships in order to build your brand as an Author.
Our 5 W's? The Who? The What? The Where? The Why? and The How? Let us share ours, What a delight it is to create, build, and grow your own reality? What better way to start this process than by with a story. A story is a sequences of words, sentences, paragraphs, chapters, books, series and collections that we can express to our own self to assist us in remember the delightful details engulfed within our explanatory expressions. We can also share our words with the world around us by partnering with a publisher.
Real Vs. Fake Publishers.
We do not know the tactics of all fake publishers nor do we want to immerse ourselves within those shackles but for starters, real publishers will send you as a writer and advance, no matter the size of the advance, a real publisher will send one. There will also be a contractual agreement in place and please make sure that you read it carefully so that you can agree to the terms and express any necessary questions, comments or concerns. Each publisher will have their own set of steps and procedures in order to best generate a steady flow of functional procedures and protocols. Each publisher will have a legally registered business number, a style sheet, a mission and code of ethics. These are among some of the green lights with regards to passing the proper publisher paperwork check. When it comes to red flags, it is important as writers that buying into a publisher process or paying a publisher for the purpose of printing your own book is not necessary. This is the biggest red flag and we will also share more as the days and hours tick by with time.